Learn More about the products available through INflow Federal
INflow Federal works with leading vendors with products that provide our customers with current and future technologies to enhance and further develop the mission. We perform extensive research when selecting unique vendor relationships. Our approach is to regularly evaluate emerging technologies, pairing with those we feel will best solve the problems and needs of our government customers. 
The products we offer are scalable and agile solutions aligned with our core capabilities. We believe these are the most sophisticated tools available to solve our customers challenges both today and in the future. 
INflow's engineering team can be as involved and hands-on as you need. We can sell the product for your organization to implement. We can also assist with the design and implementation of these products as well as provide as-a-service management for a turn-key solution managed by experts. ​​​​​​​​​​​​​​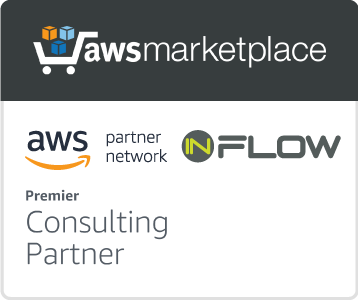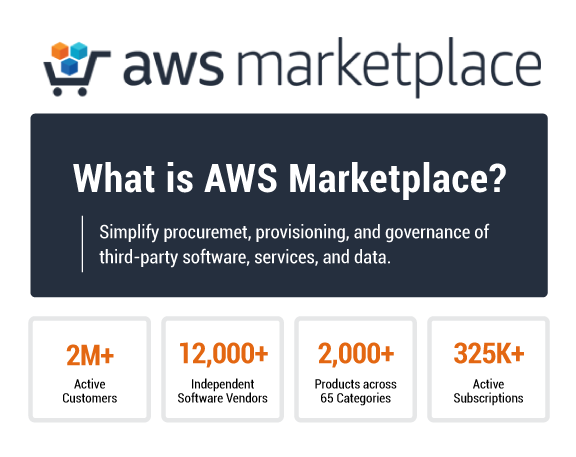 Learn how to work with INflow Federal to procure your Products and Services leveraging cloud spend through the AWS Marketplace.
​​​​​AWS Marketplace is a curated digital catalog that makes it easy for customers to find, buy, deploy, and manage SaaS products. Leverage the AWS Marketplace to enable cloud users to rapidly and securely deploy solutions, while reducing Total Cost of Ownership (TCO), and improving operational oversight.
INflow Federal & AWS Marketplace
Learn more about working with CPPO Consulting Partners in the AWS Marketplace.
Meet Our Approved Partners

Discover a Human Centered Approach To Automation
Your data at the speed of Hyperscience.
Classify and extract data across complex, difficult-to-read documents, including 
handwritten forms, PDFs, images, emails and more. Our unique, proprietary ML software reads through document imperfections to deliver results. It's "right first time" data automation.
Minimize manual work, maximize human potential.
Data automation decreases the cost of manual entry and frees your employees to focus on higher-level work. The Hyperscience UI for data keying makes humans more efficient and effectively and intelligently prioritizes Supervision keying tasks.

Distributed Threat Deception Platform
Detect attacks.
Collect threat intel.
Change adversarial behavior.
Unlike other security companies, CounterCraft offers real-time intel that organizations can use to manipulate adversarial behavior even before being attacked.
CounterCraft built a distributed threat deception platform that allows you to take a step forward in defense. Take back control.

Stop Ransomware Now
Halcyon is the first dedicated anti-ransomware engine built for the enterprise.
68.5% of companies have experienced some form of a ransomware attack in 2021. Ransomware is no longer considered just a technical threat, it's the largest single risk to any organization. Halcyon is the industry's first dedicated, adaptive security platform focused specifically on stopping ransomware attacks. Halcyon is built by offensive security experts to stop attackers. The platform is a lightweight agent that combines multiple proprietary advanced prevention engines along with AI models trained solely on ransomware.
Where Your Data Cloud Experience Begins:
One Platform, Many Workloads, No Data Silos
Access a World of Data and Services. Join the Data Cloud – a network of thousands of organizations mobilizing data seamlessly across public clouds as data consumers, data providers, and data service providers. Easily discover and securely share live governed data across your business, with your customers and business partners, and with any organization that is part of the Data Cloud.
Gain Modern Data Governance and Security. Unify your data warehouses, data lakes, and other siloed data to comply with data privacy regulations such as GDPR and CCPA. Benefit from a multitude of baked-in cloud data security measures such as always-on encryption of data in transit and at rest. Snowflake complies with government and industry regulations, and is FedRAMP Moderate authorized.
Connect locally and globally with Snowflake's platform. Unify, integrate, analyze, and share previously siloed data with a near-zero management platform that delivers virtually unlimited scale and concurrency. Gain a single and seamless experience across multiple public clouds to execute diverse analytic workloads wherever data lives or wherever users are located.
Enterprise Infrastructure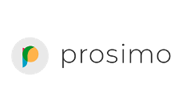 Prosimo Protects Multi-Cloud Networking.
Prosimo's autonomous multi-cloud networking helps build intelligent infrastructure that transforms your business. Unlock the power of the multi-cloud with a completely new approach.
Build a Cloud Network. Build a dynamic, scalable Cloud Transit. "The Highways" for DC to Cloud, Intra Region, Intra Cloud Connectivity. VPC-VPC, Vnet-Vnet.
Introduce AppTransit. Transform transit to include App-Native Networking, built in Performance, Zero Trust Security and Real Time Observability.
Support your business needs. Support business growth and meet adaptable connectivity requirements based on diverse application and users.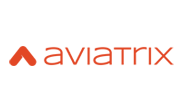 Secure Cloud Networking.
Drive Business Growth by Accelerating Your Cloud Journey
Improve Cloud Security and Compliance Posture
Bridge Your Skills and Talent Gaps
Gain the visibility and control to operationalize multi-cloud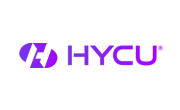 Protect and Backup your Data – especially in the Cloud. 
Simplifying Multi-cloud
Intelligent, application aware, cross-cloud data assurance, data mobility and disaster recovery. 
Multi-cloud Data Management
Don't migrate to the cloud without having a backup solution. And your legacy backup likely won't work effectively in the cloud. HYCU for Nutanix, Google cloud, Azure, VMware & O365.